We are living legacies. We gather, deposit and imprint residues in every interaction with our past our present and the world around us.
A Message from the Founding Artistic Director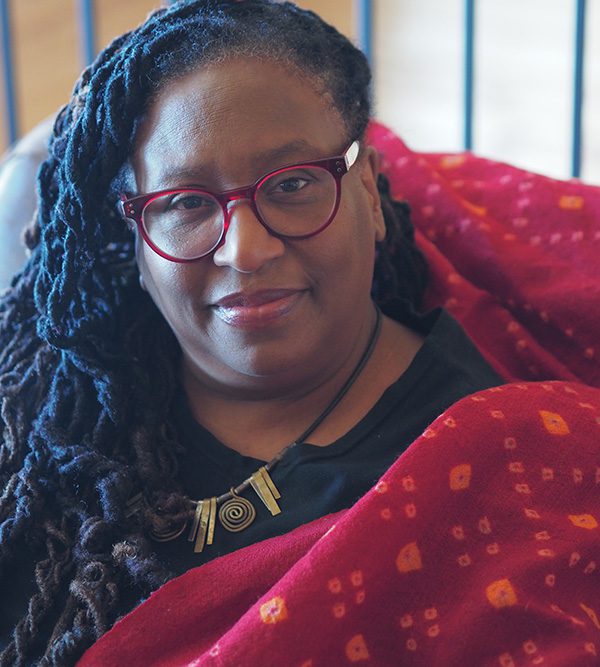 "The Arrivals Legacy process was born out of a personal longing to belong. I have been, for some time, obsessed with a search for home. Fighting an overwhelming sense of rootlessness and, to my surprise, inexplicable fear of exile and betrayal. In my generation and my parents' generation I had yet to uncover a traumatic story to fit this motif. Nevertheless, these persisted as the main characters in my not-so-distant past."
Through the process I allow my curiosity free reign as I retrace a legacy that begins, for me, in St. Vincent and the Grenadines. Inhabited in this 'reassembled' frame, just below its foundation, is an ancestral war dance between coloniser and colonised, slave master and enslaved, European explorer and Indigenous warrior. The battle manifests itself daily in my mind, my joints, my blood, my bones, my tongue, my being.
The context for the Arrivals Legacy process is, has been and will continue to be the colonised body. What I have found is that the process of sourcing and unearthing stories can be universally applied as a grounding tool for dialogue across differences.
These stories are under skin, mingled in blood, buried in bones and breath. We are called to carry them, to deepen our footprints and to provide a clear path for future seekers to follow.
We welcome you to the fire.
We welcome you home.
2003 - 2005 TESTING THE GROUND
Diane Roberts introduces a new grounding technique while teaching and Concordia and York University.
Diane and Heather Hermant team up to research the first Personal Legacy Workshop defining and African and Diasporic process for grounding artists.
2006 - 2014 KINDLING POTENTIAL
The first research-creation residency on Galiano Island with Heather and Lopa Sircar on works exploring their ancestry.
Diane applies the work in a cross-Canada workshop series; in a Co(Lab) and with Indigenous youth as Artistic Director of Urban Ink Productions (Vancouver), and in the production of the first work inspired by the process, ribcage: this wide passage.
The co-facilitation team grows from 2 to 4, to 12.
2015 – 2019 SPARKING CONNECTIONS
Arrivalslegacy.com is developed with alumni Jude Wong and Atef Abdelkefi, including the first iteration of the SeedPool virtual studio as a gathering place for Alumni.
Diane offers lecture-demonstrations and workshops in Canada, the UK, Central America and Europe.
National and International residencies with Liliona Quarmyne and Shauntay Grant embed the methodology.
2020 – 2021 TENDING THE FLAME
New partnerships are established with Black Theatre Workshop, Diasporakidz, lbs/sq inch, Concordia University, University of Winnipeg, University of Victoria, Stratford Festival, Pangea Arts (Minneapolis) and Art2Action (Florida), University of New Westminster (UK).
Arrivals Legacy Voice is birthed from a partnership with Moving Voice Institute.
Diane introduces the first virtual workshops.
FEEDING THE SOIL 2021 – PRESENT
With 3-year funding secured, the SeedPool project can be taken to the next level and the way is paved to design and build SeedPool and its support systems.
Arrivals Legacy Project is registered as a national non-profit organisation in May 2021, with a 7-member Board of Directors.